"The credit belongs to the man who is actually in the arena..."
-Teddy Roosevelt, Citizenship in a Republic
---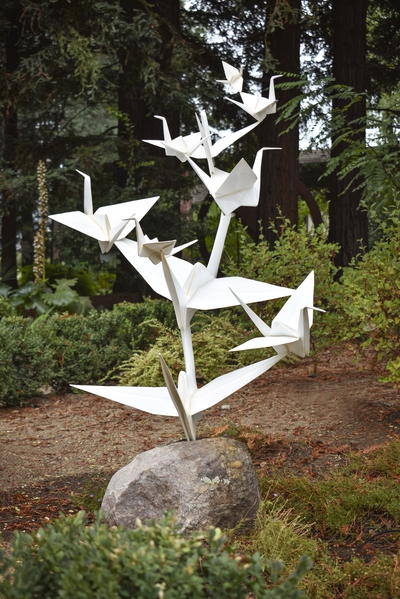 PLAYSCAPE
Monumental Sculpture
October 1 - 31, 2017
Art has the power to stop us in our tracks, to change our way of thinking, to reimagine our spaces. Challenge your perception at Playscape, the newest showcase at ÆRENA Galleries & Gardens, featuring incredible monumental sculpture. These artworks are elegant and exhilarating, and will leave a lasting impression in any garden or home.
Playscape features a variety of gallery sculptors, each bringing a unique vision and perspective to their medium. Exquisite works in bronze, steel, aluminum, and more, each create a statement sure to inspire. Whether the modern lines and colors of Matt Gil, the magic of Kevin Box's metal origami, David Tanych's reimagined everyday objects, the abstracted knots of Damon Hyldreth, or the whimsical and anthropomorphic animals of Giuseppe Palumbo, there is sure to be a sculpture that speaks to you.
Please contact your art consultant for more information and a complete collections list. At ÆRENA Galleries & Gardens, we are excited to provide private tours of our sculpture gardens at Auberge du Soleil, Harvest Inn, Solage Calistoga, MacArthur Place, Blackbird Vineyards, or any of our galleries in Napa and Sonoma.
---